6 Weeks Free Leisure Club Membership

Achieve your 2021 fitness goals at Moor Hall Leisure Club & Spa!
Sign up to a 6 week membership from just £82.50* and if you join the Leisure Club on a 12 month membership plan after your 6 weeks trial, we will give you 6 weeks free!
Membership to Moor Hall Leisure Club & Spa is usually on a minimum of a 3 month contract. However, we have a special offer for those wanting to start achieving their 2021 fitness goals with our 6 Week Membership Offer.
There is no joining fee and you will love the friendly and welcoming atmosphere as well as the top-of-the-range gym equipment and fantastic membership benefits.
Whatever your age or level of fitness we will assess your individual needs and develop an exercise programme to suit you within the cost of your membership. You'll be encouraged to achieve your personal best and most importantly, to enjoy the challenge!
To see for yourself what we can offer you, please contact us on 0121 334 2323 and we will be happy to arrange a Covid-19 safe show round and answer any questions with asolutely no obligation.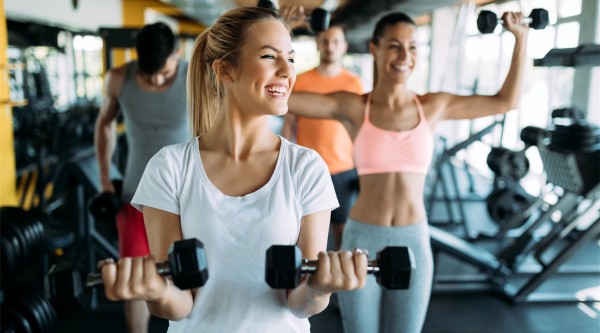 Terms & Conditions:
£82.50 for 6 weeks off peak membership (Monday to Friday between 8am and 4pm).
£97.50 for 6 weeks of full membership (Monday to Saturday 6.30am to 10pm and Sunday 8am to 8pm).
£177.50 for 6 weeks of joint full membership. Offer valid for new sign ups until 31st January 2020 (new members only and can only be used once). The 6 weeks free membership will be added on to the 12 months membership.
Available for new sign ups until 31st December 2020. For new members only and can only be used once. Click here to view 12 month membership fees.
Please note if the Club has to close due to Covid-19 your membership will be frozen. We have everything in place to ensure your visit to the Club is safe and enjoyable including bookable timeslots, temperature checks on arrival, thorough and regular sanitisation of all areas.
---