A Rockin' Good Birthday

Rock on! – that was the birthday message sent by youngsters from a Sutton Coldfield primary school to our luxury hotel, which has been celebrating our 60th anniversary.
Pupils from Moor Hall Primary School embarked upon a "decorative artwork" project as part of sending birthday wishes to Moor Hall Hotel and Spa. And they were invited to our hotel to place their creations – lovingly decorated rocks – around a wishing tree in the landscaped grounds of the hotel for all visitors and guests to see.
Angela Burns, chief executive of our hotel, which is less than a mile away from Moor Hall Primary said: "It was a delight to join forces with the school, which is practically on our doorstep. The children have carried out a marvellous job and their creativity will certainly add to the wooded walk in our gardens."
Nicola Menmuir, deputy head teacher at Moor Hall Primary School, said: "All of our children relished the opportunity to wish the hotel a very happy 60th birthday – and to do it on rocks and with paints really enabled their creativity to flow.
"Allowing the children to place their artwork in the woodland was the icing on the cake for them. It was certainly a really positive start to the new school term," she added.
Our Hotel and Spa is owned by the entrepreneurial Webb family, headed by Michael Webb, aged 91. Since acquiring the property in 1961 it has been developed from a 17-bedroom complex into today's multi award-winning establishment with 83 bedrooms, six conference rooms, two restaurants and a leisure centre and spa.
It is built on the site of the former home of 16th century Bishop John Vesey, who so frequently entertained King Henry VIII which is why, it is thought, that Sutton Coldfield was awarded its royal charter.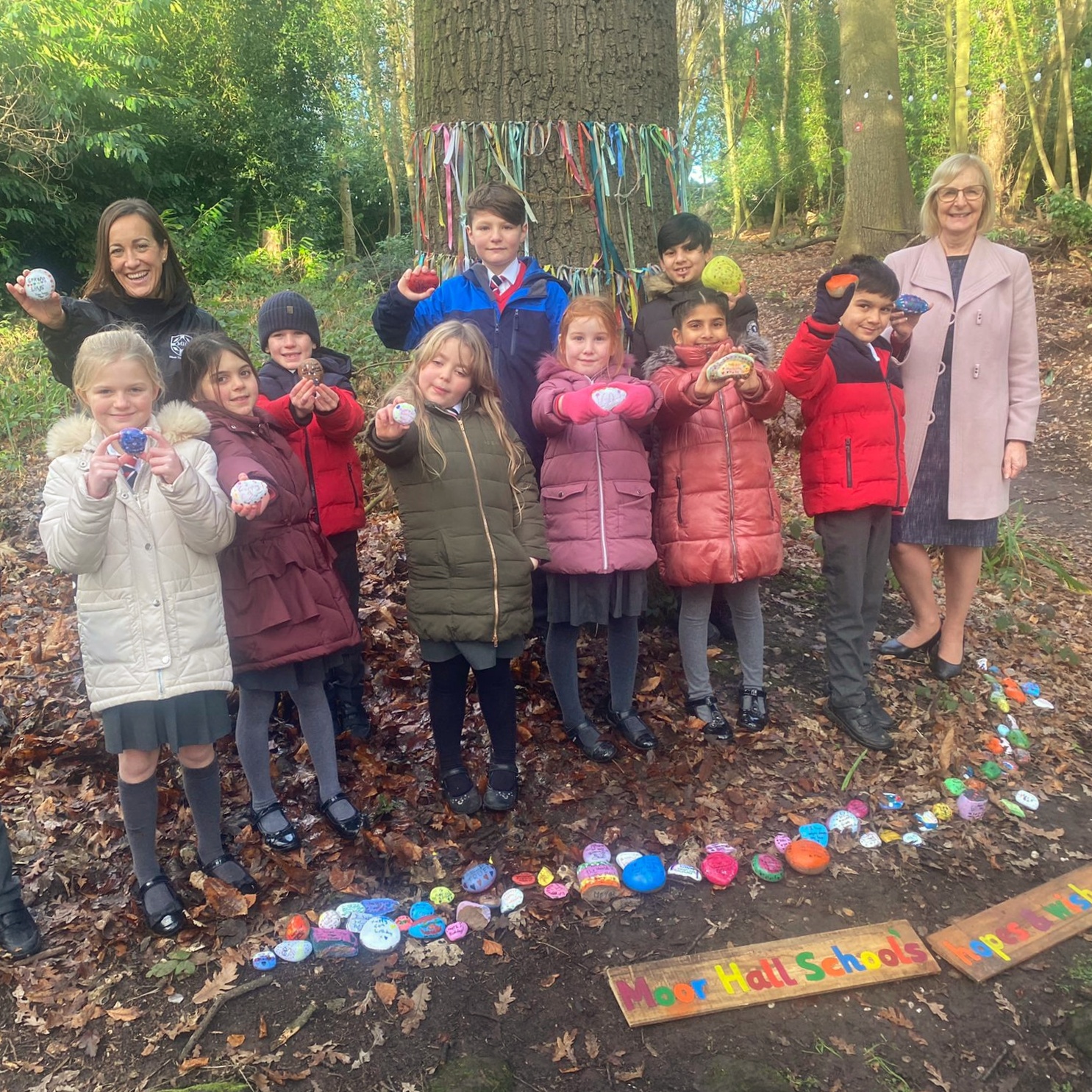 ---