Top Wedding Trends for 2020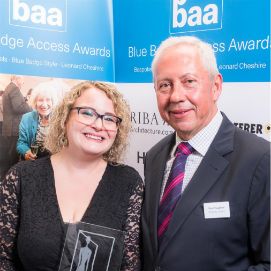 At Moor Hall we know a thing or two about weddings; we should do, we have been hosting wonderful weddings at our country house hotel for over 50 years!
Over the years we've seen all sorts of wedding trends come and go, and as we are fast heading towards a brand new decade, we thought we would take a minute to share with you our predictions for 2020 and beyond.
Outdoor Wedding Ceremonies
More and more couples are choosing to say their vows outdoors, surrounded by their friends and family. "It's many couples' dream to get married outdoors and at Moor Hall our historic sunken garden makes a stunning setting for the ceremony, shaded by ancient trees and surrounded by natural woodland. Of course, we always have our Charter Suite ready too, just in case the weather isn't good!", commented Angela Burns, Moor Hall's Chief Executive. "Our beautiful grounds are really popular for pre-wedding drinks and games too – we've even had a bouncy castle for adults out on the lawn!"
Change into a different "wedding" dress for the Reception
Following the Duchess of Sussex's lead, many brides are considering changing from the traditional wedding dress that they have worn all day into a different dress for the evening that may be a little more suited to a party. However, some brides still take the view that as their wedding dress was so expensive and they will only get one opportunity to wear it, they are going to keep it on for as long as possible!
Eco-friendly weddings
We are all very conscious that we need to become more sustainable in all aspects of our lives so it's natural that we would want to make our wedding as environmentally friendly as possible. Every small step helps, so you might consider printing your invitations on recycled paper, or maybe not sending save the date cards or invitations at all; instead asking your guests to reply via a personalised wedding website, like gettingmarried.co.uk. For your favours, show your support to a charity close to your heart by buying direct from the charity (charities like Macmillan Cancer Support and Cancer Research UK offer their own range of favours) or you could make a donation and let your guests know via a simple card. Try to be plastic free, choose seasonal flowers that don't have to be flown in from abroad and where food is concerned, ensure that your venue sources produce from local suppliers. At Moor Hall our Chefs are very aware of food miles and try wherever possible to source locally grown seasonal produce – you really can taste the difference!
For more ideas on how to make your wedding ecofriendly, follow @theecobride on instagram.
Wedding Transport
Over the years we've seen our couples choose stunning vintage cars, horse and carriages and London buses as their mode of transport, but still on the theme of environmentally friendly weddings, we predict that more and more couples will choose to organise group transport for their guests to reduce the amount of cars and take one step step closer to organising a planet-friendly wedding.
Instagrammable moments
Like it or not, for some couples (and guests!) it's all about the "gram" and it's the little unusual and personal touches that have the "wow" factor necessary to make a good post. A medical marriage? Why not make your confetti cones from a medical dictionary? Pageboys? Why not give them the responsible job of carrying the rings in a personalised ring case?! If you're looking for inspiration to make your wedding day unique, we recommend you follow @weddingideas and @rockmywedding.
Food Stations
Jo Dewhurst, Wedding Co-ordinator at Moor Hall, has noticed there's a definite trend for couples to choose a less formal and more fun option for the food element of their wedding in the evening. "Couples love our street food options which makes the atmosphere more relaxed and allows them to offer their guests a choice. The food stations look great and you can build a burger or hot dog, have a noodle or curry station or a hog roast – there's something to keep everyone happy! We also offer the hire of our popcorn machine, sweet cart and doughnut wall which add a "wow" factor and we work with suppliers who can bring Italian ice cream, chocolate fountains, whatever you fancy really!"
Pre and post wedding celebrations
So much time and effort goes into planning a wedding, that couples don't want it to be all over in just a day, so there's a tendency now to make the celebrations last two or three days. Couples get together with their close family the night before, in the style of an American "rehearsal dinner", and then often enjoy breakfast or a lunch party with all the guests who can stay the day after the wedding. It gives everyone a chance to catch up, share photos and have a good chat!
Staying the night before
More and more couples are staying (separately!) at their venue the night before the big day for a pre-wedding sleepover so they can be relaxed on the morning and get ready in luxurious surroundings. Moor Hall's new Wedding Preparation Suite sleeps up to 6 in 2 adjoining rooms and is specially designed with plenty of seating, hanging space and mirrored dressing tables. Gayle Beck, Banqueting Manager, commented: "There's always a great atmosphere on the morning of the wedding with constant chatter and people coming and going. There's plenty of room for hairdressers, barbers and make-up artists and I am always on hand with a glass of prosecco to calm the pre-wedding nerves!"
Four legged friends
Animals certainly provide an "ahh" and a "wow" factor at the same time and it's becoming quite popular to include your beloved dog in the celebrations as a ring bearer or just for photos.
If you don't have a pet, no worries, alpacas are a good alternative and are very instagrammable! Guests can walk and feed them so there's the added benefit that everyone is kept entertained while the photos are being taken!
---