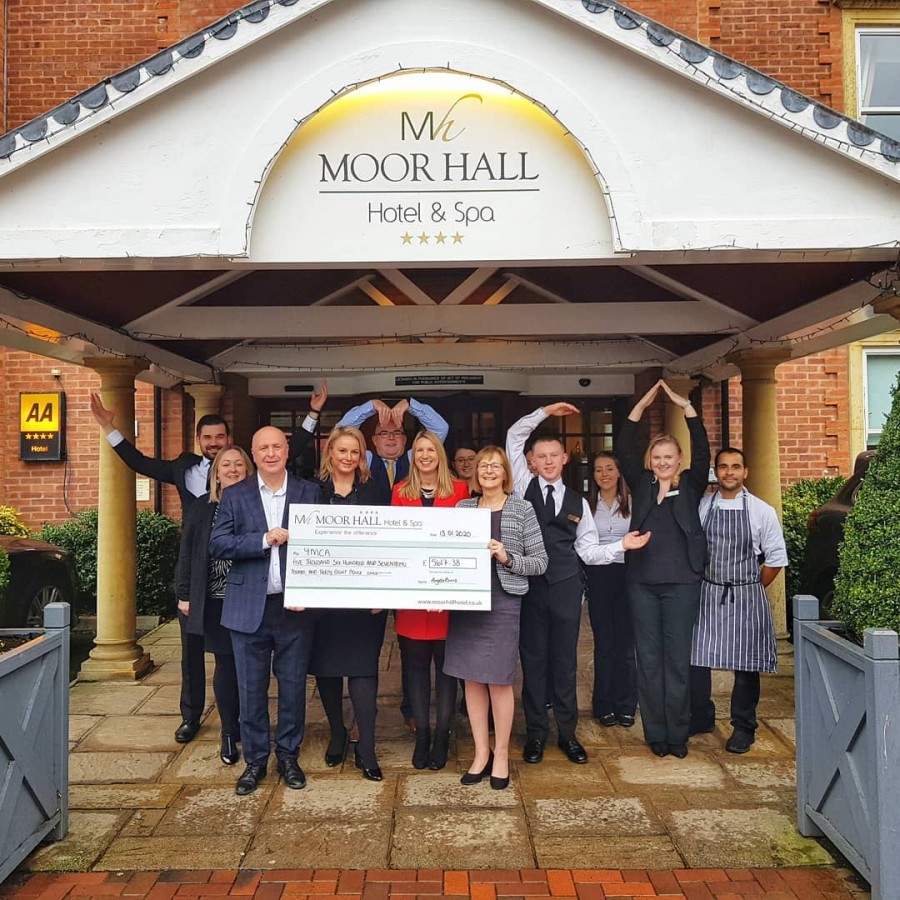 Moor Hall Hotel & Spa raised £5,617.38 for YMCA Sutton Coldfield in 2019!!
A big thank you to our staff and guests for helping us raise this fantastic amount.
Throughout 2019 we supported this local, self funded charity by sleeping rough in Sutton Coldfield's Gracechurch Shopping Centre, raffles and ticket sales at our Ascot Ladies Day Lunch and Moth Ball, plus quizzes and games throughout the year. Other highlights included working with the young adult groups to create stunning artwork that will feature on our woodland wellness walk in the spring.
A big thank you to Clive and Anita from YMCA Sutton Coldfield for all your hard work and support.
---