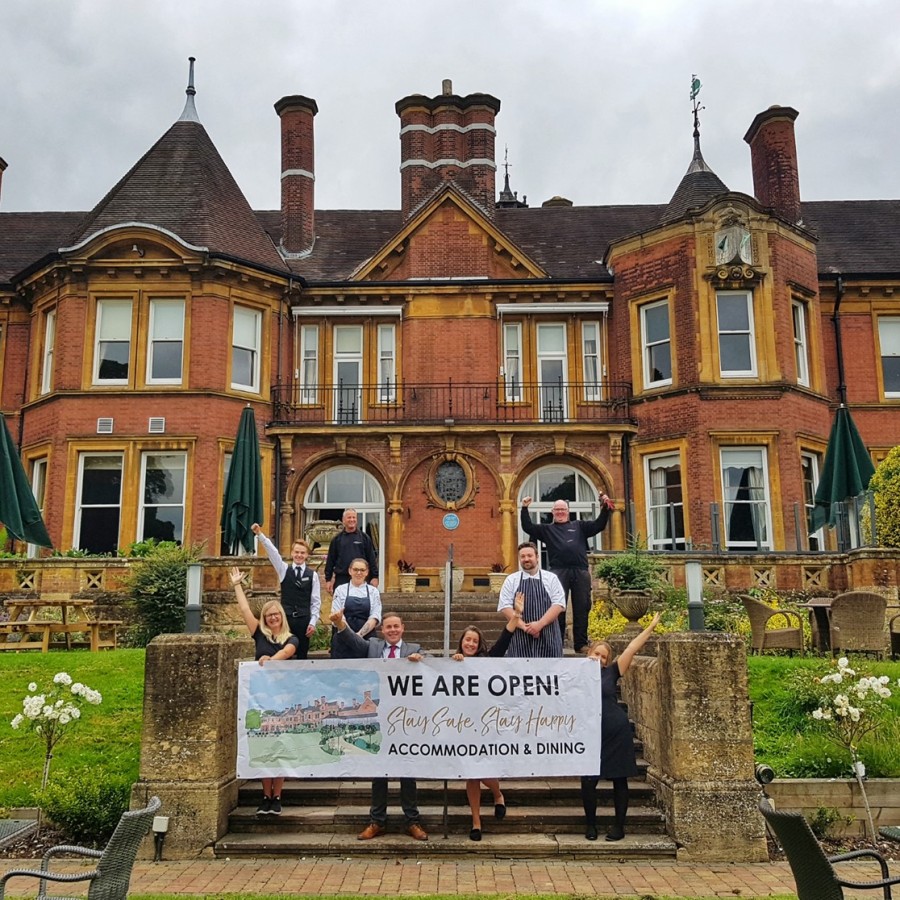 We were delighted to reopen our doors on Saturday 4th July 2020. Our four-star country house hotel has been closed for the first time in its long history since March. Now, with the easing of lockdown restrictions, the hotel has been independently audited by Quality in Tourism to ensure it is Safe, Clean & Legal ™ to reopen.
Moor Hall Hotel & Spa in Four Oaks, Sutton Coldfield has been owned and run by the Webb family since 1961. Since the hotel closed in March, the family, including CEO Angela Burns, have been staying at the property and answering the phones as the team have been furloughed. The team are now ready to open the doors again and welcome back guests safely to the hotel.
Angela Burns, our CEO commented: "It's been so sad to see the hotel empty with the doors locked. To walk around the hotel and not see the bar stocked or hear the buzz of conversation has been awful. We are a 24 hour a day, 7 days a week, 365 days of the year business – so we have never had a locked door before. The first few days of reopening will be a test, as we don't know how many people will turn up, but we are really excited to reopen."
Mark Medley, Moor Hall Hotel & Spa's General Manager commented: "The biggest challenge we now face is customer confidence. We are a business that sells experiences. We sell food, drink and rooms, but people are really coming for a social experience so we need to make sure that the atmosphere is still going to be there, but that it is safe. That's why the Quality in Tourism's Covid-19 Safe, Clean & Legal ™ accreditation has been great. It means we have been independently audited to ensure we have all the correct processes and procedures in place to reopen safely."
Moor Hall's new Covid-19 Safe, Clean & Legal™ procedures include temperature checking staff every day; minimising contact for guests at check-in; removing non-essential items from bedrooms; implementing one-way systems and social distancing measures; operating with a reduced menu to ensure staff safety; removing tables and chairs to ensure the restaurants and bars can operate with social distancing; as well as deep cleaning all areas of the hotel and regular sanitisation of key touch point areas.
Angela Burns commented: "The pandemic has certainly changed the way we think and act about things. We don't know how this year is going to go, but hopefully, absence will make the heart grow fonder. Hotels, restaurants and bars are taken for granted sometimes, but we are often the heart of a community and a hub to meet. There's no denying that Covid-19 has had a devastating blow to the hospitality sector, but we are determined to stay focused and survive as a family business."
---