Moor Hall Continues with Refurbishment Plans During Lockdown

Moor Hall Hotel & Spa in Sutton Coldfield has continued investing during lockdown and has refurbished nearly 30 of the 83 bedrooms, as well as painting the walls of the meeting rooms, corridors and public areas.
The country house hotel near Birmingham is celebrating 60 years of family ownership in 2021. The hotel has remained open during lockdown for business travellers and has additionally been using the time to improve the customer experience across the 100-year-old hotel building.
Moor Hall's General Manager, Mark Medley, commented: "We started with our soft refurbishment of our bedrooms in Autumn last year and although the lockdowns have been a challenging and disappointing time for our team, we have remained positive by channelling our energy into improving areas of the hotel.
Many of these improvements will not be noticed by guests as they include the painting of ceilings in our corridors and public areas and changing 800 light fittings to LED as part of our environmental commitment and updating the electrics.
However, guests will be sure to notice our new partnership with Coffee Republic in our bar, the improvements to the front of the hotel and in our woodlands and the soft refurbishment of over a third of our bedrooms".
Superior Bedroom Soft Refurbishment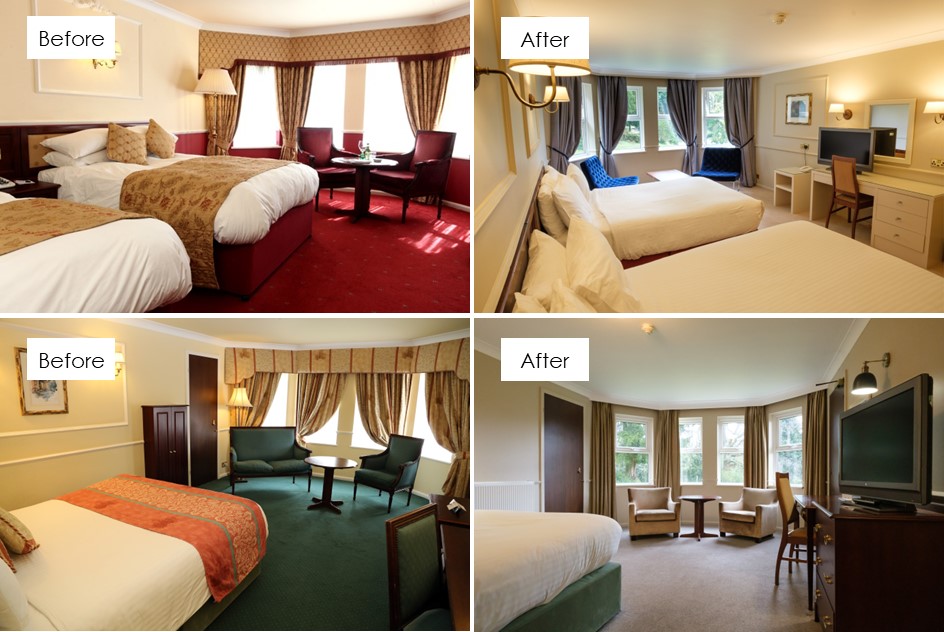 Moor Hall Hotel & Spa has invested over £80,000 during lockdown on refurbishing areas of the hotel. Bedroom refurbishments include new carpets, freshly painted walls, new sofas and coffee tables, curtains, lights and decorative items. Twenty of the superior rooms which overlook the surrounding parkland and woodlands have been updated, plus 4 family rooms and 2 of the four poster rooms.
Conference Room Improvements
The conference room corridor's panelled walls have been painted and it now has a new stylish carpet. The hotel has updated the artwork along the corridor with photos taken by a local Sutton Coldfield photography club to reflect the local points of interest and beauty spots. The meeting rooms along this corridor too have been repainted and had new light fittings to give a fresh feel to these first-floor spaces.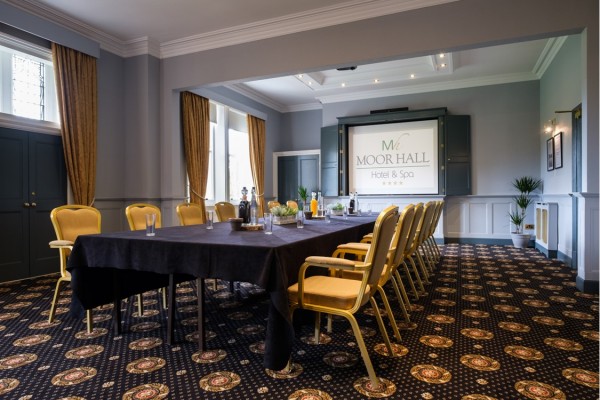 MIndful Meetings at Moor Hall
Moor Hall Hotel & Spa offers a Mindful Meeting package for delegates meeting at this Midland's venue. This package includes aromatherapy oil diffusers in the meeting rooms, exclusive Take a Moment cards to help reflect, and Yoga stretch information boards to help reduce stress. As part of the package, the hotel encourages guests to take time out with a Wellness Walk in the woodlands. During lockdown, new festoon lighting has been added along the trail to make it accessible for guests in the evening.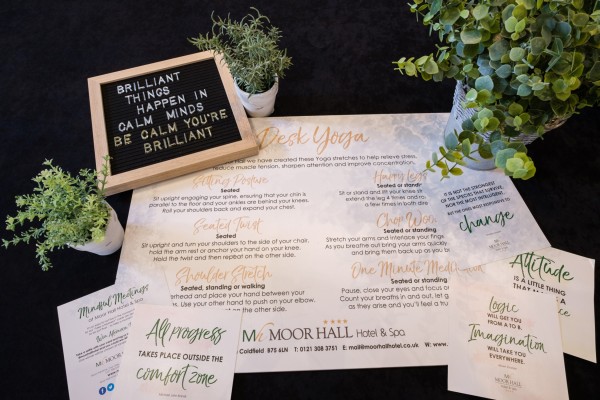 ---