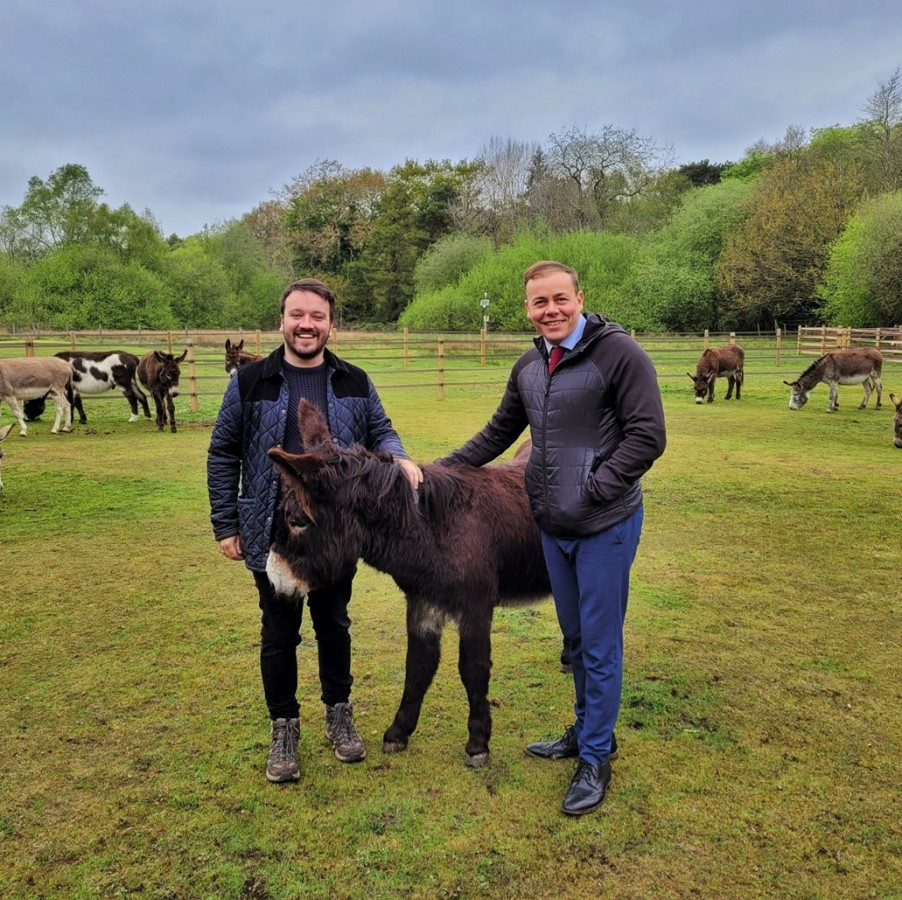 The Donkey Sanctuary Birmingham has been chosen as Moor Hall Hotel & Spa's Charity of the Year for 2022 by its staff and the family-owned hotel aims to raise over £3,000 throughout the partnership.
Moor Hall Hotel & Spa supports many local causes and charities throughout the year. In addition to this the team nominate one local charity that the team can raise funds for through various activities.
The Donkey Sanctuary based in Sutton Park are a charity providing donkey assisted therapy to children with additional needs, along with ensuring donkeys receive excellent care and welfare and enjoy safe and fulfilled lives. Moor Hall are delighted to work with The Donkey Sanctuary in 2022 as their charity of the year and raise awareness and funds for this amazing centre.
Staff from Moor Hall Hotel & Spa including General Manager Mark Medley visited the sanctuary to find out more about the amazing work they do and to talk through ideas for raising funds and awareness in 2022.
Mark Medley commented: "It was great to learn more about what The Donkey Sanctuary offers and the programmes they run to support the community. The Wellbeing with Donkeys programme is of great interest to us as wellbeing and mindfulness is a key priority to Moor Hall. We experienced a taste of this at the centre by just taking time to stand with the donkeys and having them approach us".
Tom Halligan, Banqueting Manager at Moor Hall Hotel & Spa will be leading the charity fundraising for the hotel and commented: "Fundraising for The Donkey Sanctuary has already begun at Moor Hall with staff sweepstakes, raffles and a themed Dizzy Donkey cocktail available in the bar and we are keen to do so much more… watch this space!"
The Donkey Sanctuary in Sutton Park is one of six sanctuaries across the UK which are home to over 7,000 donkeys. The donkeys that are rescued come in many shapes and sizes, but most donkeys that get relinquished in the UK are elderly or rehomed donkeys whose owners can no longer cope. The Birmingham branch have around 15 donkeys in their care some of which will be rehomed and some will be at the sanctuary forever.
The Donkey Sanctuary is now open to visitors on Saturdays and the first Sunday of every month (visit must be pre-booked).

---